1
Carol's
: Located on Cornell's North Campus is by far the best café for many reasons. Carol's Café is convenient for freshmen since it's located in Balch Hall and right next to a bus stop; you can grab your coffee and go right to class. Another plus is that the service is amazing, they accept BRBs, and have a huge variety of baked goods with almost no lines. The only drawback of Carol's is their hours: they're closed on Sunday.
2
Temple of Zeus:
Now, it is undeniable that Zeus has the best coffee on campus, but
there is one con: they don't accept BRBs. Zeus is also located at the heart of campus and has a great variety of beverages, fresh pastries, and even a sandwich bar. The service is great but because of that, this coffee shop can be crowded a lot.
3
Libe Café
: A Cornell classic. Located in Olin Library, this coffee shop is perfect for those late night study sessions. Libe has that quintessential Starbucks vibe that Cornell may be lacking at other locations. This café has what students need but it is always crowded no matter the time of day.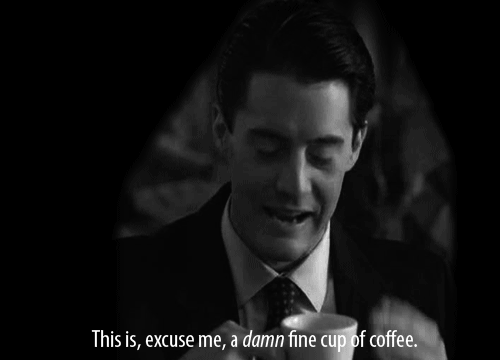 4
Green Dragon
: A hidden gem, Green Dragon is situated at the end of the Arts Quad in Sibley Hall. It has a low key ~hipster~ vibe which may be expected since all of the artsy kids at Cornell go here. If you want to feel inspired while you do work, this is the place.
5
Bus Stop Bagels
: Now, this isn't CTB, but you can settle for this version. Bus Stop Bagels is right by Trillium and close to both the Ag Quad and Ives Hall, and is a good breakfast spot for the busy student. Just a warning,
between 10:00 am and noon
, you'll probably spend more time waiting for your order than if you walked to Collegetown and back.Either way, the bagels at both locations are sub-par at best.  (NYC bagels for the win).
6
Goldie's
: Goldie's is the life fuel of pre-med/STEM students. It is inside PSB and has a variety of snacks for any struggling individual. Goldie's isn't extraordinary, but is definitely a valuable asset for those who have to endure Chem 2070 (big yikes).
7
Nasties
: Yes, Nasties has coffee, but No it isn't worth it.This North Campus staple should stick to what it does best: selling struggle food to freshmen. The coffee machine is always broken here and the brewed coffee is lacking. Nasties should be for food, not coffee.