Dear 1D,
Hey guys, I really miss ya. Life honestly hasn't been the same since the band broke up *insert crying emoji.* I'm not gonna lie, I always was and probably still will be a fangirl, and I'm not afraid to admit it. It's the "Story of My Life."
It all began when I was 12 years old and in middle school. I started seeing your baby faces on merch in every retail store and hearing the songs "What Makes You Beautiful" and "One Thing" on the radio. So catchy, SO good. To this day, despite all of the other material I should be memorizing (like maybe B Vitamins or statistics formulas), I can still sing every word of any song you've ever produced. All five albums. Try me.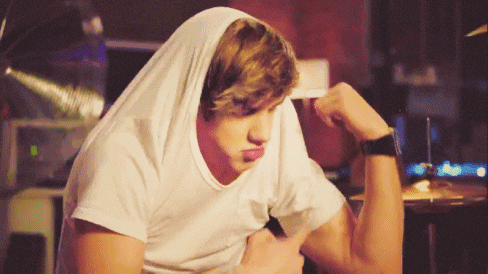 Back in the day, my iPod Touch 4th Generation couldn't handle the sheer magnificence of each musical note that flowed through its speakers, especially Niall's solos. They were indeed "Something Great." So we upgraded…finally an iPhone! From there, I had access to Twitter and Instagram, where I, of course, followed each of your personal accounts, your girlfriend's accounts, and pretty much any One Direction spam accounts I could find (yes, we love those awkward, obsessed middle school days). Niall, your face was my permanent lock screen background (sorry not sorry, I had "No Control"). Love me an Irish boi.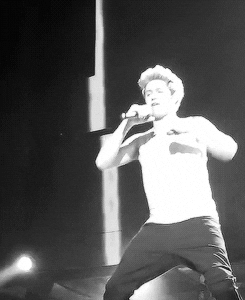 By 8th grade, the One Direction-obsessed Mary was gone, but that didn't mean my love for your music and personalities was too. I pre-ordered every album and could not WAIT for the day that it was finally released. After iTunes let me hear it once, I couldn't stop listening! Every album got better, and Zayn, even though you were gone by Made in the A.M., "Drag Me Down" was no-doubt a banger.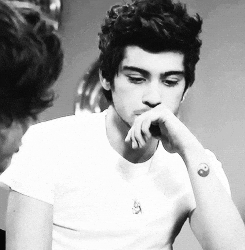 When I was 14, I had the "Once in a Lifetime" experience of attending a concert of yours, and it was "Better Than Words." I took my mom, and she was astounded by the amount of crying going on (not me, but pretty much everyone else). We were in Buffalo, and Harry, you were wearing a chicken wing hat #neverforget. The night was "Perfect," and in the "A.M." I was sad to think that I would probably never have another experience like that again *cue more emoji tears.*
Every fall since 2015, I've felt like something was missing, and you know what, it's your music! The anticipation of a new album dropping and the opportunity to hear your voices sing new lyrics was pure joy. I loved singing your songs at the top of my lungs in whatever mood I happened to be in, and I especially enjoyed seeing you act like idiots in every music video you produced (they always had me cracking up). Did I mention I miss you guys yet? Today, I still listen to the old albums, as well as each of your solo albums, which gives me that "Temporary Fix."
Regarding your solo careers, Harry – you really snapped. In fact, I'm listening to "Only Angel" at this very moment, and all I can say is that it's the definition of a ~jam~. Zayn and Niall, I'm proud of you guys too! You both produced successful albums, although I'll admit I barely ever listen to them (it hurts my heart a little). Liam my love, no offense, but you became a one-hit wonder, and the one hit wasn't very impressive. And Louis, where did you even go??? What do you all do on a daily basis? Obviously, splitting up hasn't done much for any of your careers, hence the basis for this letter. I'm just trying to help you out here.
I guess what I'm really trying to say is that One Direction, you guys were a highlight of my young life. Sad, I know, but what else does a 14-year-old girl have to live for? Your fans NEED you to make a comeback so that we can live "Happily" ever after. I need some updated magazine posters for my dorm room, I need to attend just one more concert, and I need to see you win one more award for the amazing comeback album you're going to put out. If not for me, then FTK (For The Kulture). Oh, and for "Diana."
With love,
A Forever Directioner