Having grown up an only child, I've always been naturally close with my parents. I can honestly say they are my best friends. Every night when we eat dinner together at home, it's a time for us to share about our day: the struggles and the gossip, the annoyances and the achievements. I knew that coming to college would be difficult for all of us since, we probably wouldn't be able to talk on a daily basis or stay updated on each other's lives. Yes, we can Facetime and text and call anytime, but once schoolwork starts to pick up, it's difficult to set aside time to really catch up.
Because of this, our fam group chat stays pretty active throughout the day. I send pictures of campus when it's looking especially photogenic or of my friends and me out doing something fun, and my parents will send much appreciated pictures of my dog Sophie almost daily. When I hear some good gossip or need to voice my complaints, they're the first ones I pass those along to. And sometimes, I just reach out to say hi and wish them a good day at work. Cause I'm a trophy daughter, of course.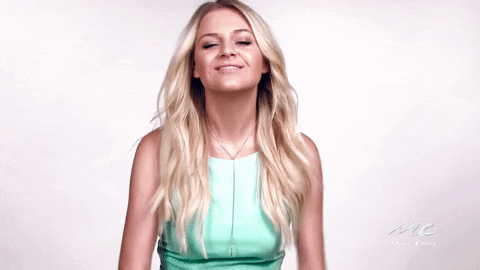 While I've always kept in close contact with my parents, it seems that for a lot of college students getting out of their house supplied the taste of independence they always longed for. It's possible that the separation may have helped their relationship with their parents mature and thrive. Distance truly does make the heart grow fonder.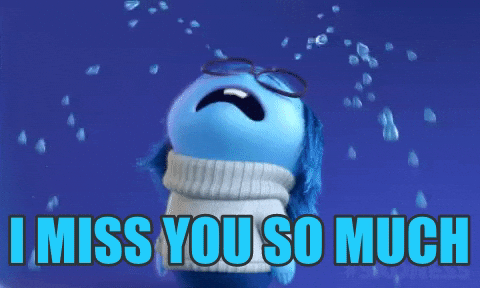 Either way, since we're no longer in close daily contact, some of us may try to make up for that by reporting every single insignificant thing that we do to our parents. Recently, I've been scrolling through Twitter and have come across several 'College Student memes' that are ~SO relatable~ and perfectly describe this kind of relationship:
One time, I sent my mom and dad a picture of the wall in my dorm room where I hung up some new decorations. As if they really needed to see that. And just last night, I did the same thing when I informed them of the tragic L I took when accidentally showering in my slippers. Still hilarious, but wHo CaReS.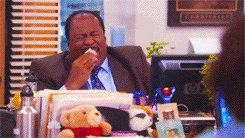 Now, you may be reading this and thinking "OMG I do this! This is so me!" or you could be like "Lol this is not how it is…I only talk to my parents when I need something."
No matter how much we choose to keep in contact with our parents, we can't deny the fact that our lives are now separate. While the main purpose of college is to learn and prepare for a career, another critical skill we acquire is independence. It all starts freshman year when we have to start doing our own laundry and managing our own schedules. It can be difficult and a little weird at first, yet freshmen are only about two months away from making it through these beginning stages of true ~adulthood~!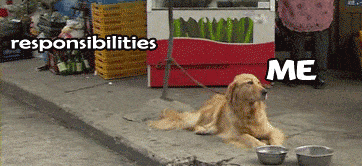 What I find gratifying about this changed relationship is when my parents make their seemingly too frequent trips to visit Ithaca (p.s. Mom and Dad I know you're reading this and yes I do love when you drive here and buy me nice meals). Nevertheless, this is a cool experience because it offers me the chance to show them around and expose them to my new life. They've always been my guides, showing me how the world worked and offering new experiences, but now I am the one sharing with them.
Just a few weeks ago, my parents drove down from the 585 because they wanted to experience a Cornell hockey game, and it just so happens that over the same weekend I was inspired to write this article. As I was sitting in Lynah freezing (typical) and subconsciously shouting "Rough 'em up, rough 'em up, go CU," I turned to my parents and saw that they were laughing at me. Obviously nothing was particularly funny about the cheers – singing them at the top of our lungs is something to which we have become accustomed. But they weren't laughing at me. Instead, they were essentially admiring me and the role I had taken on as a college student. I liked that they were seeing me in my new world, and that I was able to teach them some of what I had been learning – you know, important things like Cornell Hockey cheers.
Besides the hockey game outing, my parents tend to visit often, and whenever they do I feel some sense of pride and excitement in showing them around Cornell and Ithaca. We've hit up some nice restaurants (and Statler brunch yasss), the Ithaca Farmers Market, and of course the Commons.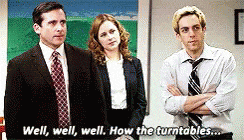 In my experience, Cornell can sometimes feel lonely. Yes, we meet amazing friends and join lots of fun extracurriculars that can mask this sentiment, but sometimes connecting the comfort of home and family to aspects of our college experience can be the only cure. Whether you're calling your mom for the fifth time this week (and it's only Tuesday), or giving a tour of campus and hitting up CTB (an essential), showing off your new life to your parents is truly an enjoyable experience!