Author: Anonymous 
A behind the scenes look at the fashion world, as told by an anonymous fashionista and an anonymous PR intern. We see you walking up the slope in stilettos. We want you to try one thing, in two words. Do less.
This is an insider's memoir about New York Fashion Week Spring 2015. Designer's names have been edited out.
---
11:00 a.m.
"Is this the entrance?"
I look up to see a depressed waif shivering in front of me. Clad in typical model uniform, white T, skinny jeans, and black flats, she looks Eastern European and all of 16. Her sunken eyes and pale hands are evidence of poor blood circulation from not eating anymore, there are patches of brittle hair on her arm because her body is trying to keep warm. But hey, if she can fit into a size 0 and walk in a straight line down the runway, who cares?
"Yes, right this way." I gesture towards the entrance and she floats away.
"You know she's the new Marc Jacob's girl, right?" The other intern says as-a-matter-of-factly, "Skinny girls with hollow eyes are his favorite. Why do you think Dakota Fanning was in his ads once?"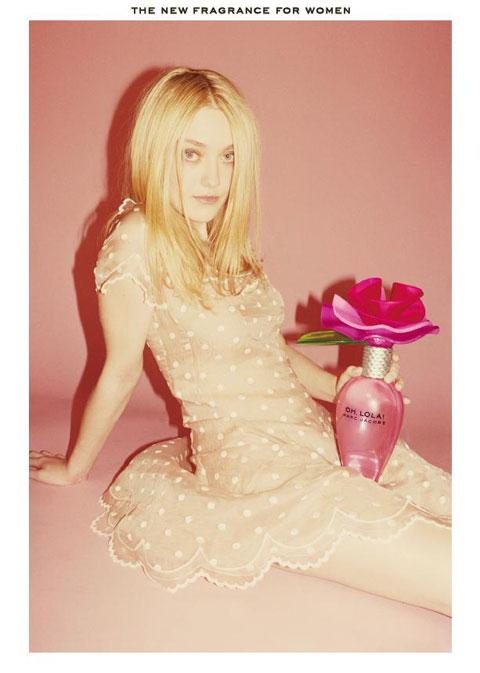 ---
11:30 a.m.
Damn it, I owe Josh, another intern, twenty dollars. Anna Wintour, Editor-in-Chief of Vogue U.S. glides by, flanked by her entourage: Grace Coddington, Hamish Bowles, and Serena Williams fresh off her U.S. Open win. The paparazzi go wild. They're screaming her name as she checks her flip phone. Anyway, Josh had bet me that Anna would once again be wearing the same abhorrent pair of Manolo Blahniks that she's been wearing since 1996, and against my better judgment, I bet against him.
"I trusted you," I mouthed in Anna's direction. She swings in my direction and I instantly perk up and give her my best service industry smile. A scowl later, she is booking it for the tent. I turn around and see why. Glenda Bailey, Editor-in-Chief of rival magazine Harper's Bazaar, is getting out of her car with Gossip Girl's Blake Lively, Anna's perennial favorite. Looks like somebody won't be on the cover of Vogue again.
---
12:30 p.m.
The show is over as quickly as it begun and everyone is making their way out. The clothes were hideous but no doubt the show will be lauded. They'll also be on every cover of every magazine and on every billboard. We like to think that fashion is an art form, but at the end of the day, it's pure business. The biggest conglomerate, Louis Vuitton Moet Hennessy, backs them and Miley Cyrus is always seen in their clothes. Disappointingly, Nicki Minaj didn't show up. I'm dying to see her behind in real life; it was mesmerizing in the Anaconda video.
With all the celebrities running around, your star power does have to shine rather brightly to cause any kind of commotion with the paparazzi, and it seems like somebody important has just exited.
We run out to see who it is and all we hear is "Anna, over here!" I peer over a sea of shoulders to see Anna Dello Russo, Editor at Large for Vogue Japan,  hamming it up like some Kardashian tart. The undisputed queen of street style during fashion week, Anna is looked at with envy by all the fashion-wannabes desperately vying for a lens in their direction. Her legendary wardrobe, kept in an air-conditioned apartment of its own, is stocked full of freebies sent straight off the runway. Today's outfit is no different. Though a little tamer than usual, it is still crotch skimming and reassuringly sample size. She's even got the new Chanel purse from the fabulous Fall 2014 supermarket collection. What else can you expect from a lady who once called Lady Gaga "her hero"?
---
10:00 p.m.
All the leggy models have arrived and the afterparty is in full swing. No Miley in nipple pasties tonight like she was at the Alexander Wang party. Model Karlie Kloss and Socialite Derek Blasberg holding court in one corner and street photographer Bill Cunningham in another. I smile as I see Bill. He's the reason I want to be in New York after Cornell. He's such an icon and I crave to be part of his scene. I wonder if I can get a photo with him. Doubt it.
I'm texting my mom goodnight next to the bathroom as too-cool-for-school Chloe Sevigny approaches. Two girls walk out of the bathroom as she enters. "Hi Chloe…" one peeps. Chloe ignores her and brushes right past. I cringe. The girl looks pissed.
"I can't believe she didn't remember me!"
"Well, you did have a different haircut last time," her friend pleads, trying to console her.
"Still…" she says, her throat burning from the vocal fry, as they rejoin the party.
Someone hands me a shot because "Diddy has bought a round for everyone." I hate Ciroc, but I begrudgingly take it. He gestures towards the ceiling with his shot glass, everyone cheers and downs the vodka.
My throat still burning, I look at my watch. It's already 11:00 p.m. I have to go. I bid goodbye to my friends and to my boss.
"Only glamour in the world of fashion," I sarcastically think to myself as I grab my suitcase and head towards Port Authority to catch the 12:05 a.m. bus back to Ithaca.