So you came for the pizza and wings but stayed for the commercials? How American of you.
Despite Super Bowl LIII being one of the mundane games to date, the advertisements that aired in between plays were up to par. Many of them were funny, entirely relatable, and even a little nostalgic at some points, relating to the American people's shared knowledge of pop culture. I don't, however, feel that any were noteworthy enough to go down in 'Super Bowl Commercial History.' Nothing will ever beat Betty White and her Snickers in 2010.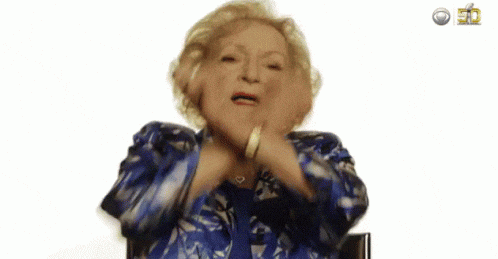 Anyways, if you're looking to procrastinate and rewatch some of your faves, or you missed the game and really just want to know what everyone is talking about on Twitter, then you're in the right spot! Here's a brief list describing some of this year's most noteworthy commercials:
During this year's game, the telecommunication company aired not one, not two, but FOUR separate commercials (How much did this cost?) to endorse their brand. All four centered around comical, well-known text message memes, one being an extensive, outpouring of emotions in response to a "Hey what's up?" text, and another that mistakes a devoted Lyft driver for a caring friend. In addition, the company made efforts to show their customer appreciation by promoting free tacos from Taco Bell on Tuesdays, as well as a one-time $10 discount for a Lyft ride in the month of February. Even I'm considering making the switch to T-Mobile!  
2
Bud Light/Game of Thrones
What started off as a silly, medieval-themed commercial series endorsing the absence of corn syrup in their beers ended as a somewhat confusing, but also compelling ad that featured aspects of the famed HBO show Game of Thrones. Supposedly, Anheuser Busch's brand Bud Light has been struggling recently, which explains why they opted to collaborate with GOT, an immensely popular show whose new season premieres in April. While the series is a favorite of mine, I'm not so sure their appearance in this ad will affect my beverage choices.
It seems that wherever we turn nowadays, there's always an Alexa joke waiting for us. There is no doubt that Amazon's Alexa has become a staple for many people and has truly made life easier for them, despite how creepy she can be. This ad shows a series of "fails" Amazon has encountered when attempting to implement their technology in other ways, which I found funny, but has actually received a lot of dissatisfaction. I'm torn. Amazon is the largest company in the world, but this is all they could come up with?! Not, sad, just disappointed.  
4
Michelob ULTRA Pure Gold
The name of the brand describes exactly what this commercial was: Pure. Gold. In other words, the debut of ASMR in this Super Bowl advertisement was greatly appreciated. That is all.
This was a good one. We all can relate to that feeling of defeat we encounter when we order a Coke and receive a "Is Pepsi OK?" in return. Obviously, the beverage company has caught on to this annoyance among consumers and decided to make a joke out of it, employing several stars like Steve Carell and Cardi B to convince us that it actually is 'OK' to drink their product. Maybe we'd all be willing to order a Pepsi if they came in bedazzled cans and were hand-delivered by celebrities more often. And with about 18,000 mentions online, according to Salesforce, this commercial was definitely a winner.
Not really sure what this company is or does, but any commercial that features dogs is a score in my book.
Another heart-warmer. This commercial took an inspirational approach and coined the phrase "We All Win," focusing on how technology can empower us in our everyday lives. The almost two-minute advertisement features the perspectives of children who may be considered "outsiders" by their peers due to a physical disability, but through video games and other technological platforms are able to interact with friends and find a way to have fun. LOVE this ad!
If for some odd reason you don't feel you can trust my ratings, thanks to USA Today you can watch all of this year's Super Bowl commercials in order and pick your faves by following this link!