What is it to travel? Some will say it is to embark on an adventure. Some will call it a luxury, a privilege. And some will say that traveling is an escape– a reprieve from the mundanity of our daily lives.
Now I'm no seasoned traveler who has traversed the globe, but one day I hope to be. My first time traveling alone was only around 7 months ago — the summer before college. I flew 9,878 kilometers from my compact landlocked country Nepal all the way to the expansive ocean-corralled Australia. It was not only the first time I travelled alone, but also the first time I travelled unburdened, since high school and college wasn't for another three months. For the first time, there were no assignments awaiting me at home, no worrying about missing classes, and no tests to study for. I was free — it was pure unimpeded liberation.
And I will not lie, it terrified me.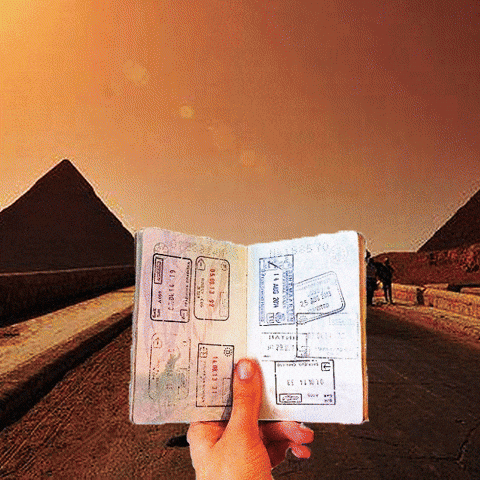 The thing about traveling alone is that it's all up to you. What you do, where you go, who you interact with — everything is your decision. That's a whole lot of freedom for someone who's never been away from home for longer than a month. My first day out in Sydney alone, I almost wished I had never left home. The clouds hung low and grey, sprinkling rain every couple of hours while I was approached by an endless stream of tourists to take pictures for them. Alone, half-drenched, and unsure of myself, I felt pretty miserable that day. All around me people walked by with purpose, they knew where they were headed or what they were going to do — and I didn't.
As much as I admired the grand sights of Sydney Opera House and Harbour Bridge, the gloom of loneliness bled into everything I did or saw. That day I holed myself up in a public library, reading Jules Verne for the rest of the day.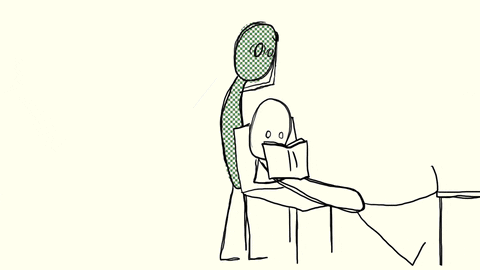 I wasn't about to sulk my way through Sydney, so the following day I made it a point to sit in a cafe and plan out everything I wanted to do. Drafting a list of the sights I wanted to see, asking  for food recommendations, checking out local maps — I was equipped. Determined not to let my anxiety get the best of me, I set off on a ferry from Parramatta to the Harbour Bay. The universe seemed to applaud my newfound confidence, showering Sydney with her golden rays instead of grey rain. Talking to another ferry passenger, I learned about his numerous adventures in Australia and even talked him into visiting Nepal one day (which hopefully he'll do). I asked others to take pictures of me, wandered through artsy museums, and checked off each of the food recommendations one by one.
Each day, I grew more comfortable being by myself. I'd never thought that was something you had to learn how to do — getting accustomed to being your only companion. Feelings of loneliness or wishing my friends were with me didn't simply dissipate, but I pushed them to the back burner. I had places to go and sights to see.
For the first time I think I really felt what it was to truly live in the present. Listening to buskers with their ukuleles, watching the sun set behind the Harbour bridge, getting attacked by a frenzy of seagulls, I enjoyed each remaining moment I spent in Sydney.
My time abroad showed me to embrace what is in front of you and to face it head on —  it's exactly what I did when I came to Cornell at the end of summer. In a new school, and a new country for that matter, everything seemed to make my heart beat a bit too fast and mind jump to worst-case scenarios. Nonetheless I found myself getting lunch with people I'd met only a few hours back, bonding with my roommate through our love for TV shows, and finding places around campus to call 'mine'.

And the next time I was traveling alone in a new place, I went through a very similar cycle of fear, apprehension, and ultimately freedom. But this time, the fear was shorter and the freedom even better because my heart had ached for it so much. With just a few months left in this semester, I can't help but reminisce about my time abroad and eagerly wait for my next explorative escapade– because traveling for me has meant learning more about both the world and myself in the process.