Ah, prelim season – Cornell students' favorite thing to complain about; so many exams, so little time. Endless nights are spent preparing, or if you're like me, binge-watching shows instead of stu(dying). I love procrastinating and preparing for my eventual failure by discovering underrated TV shows online. Watching these shows while I draft essays or create study guides provides the perfect balance of work and play.
Casa de papel (Money Heist): This show is a thrilling, action-packed show that revolves around a group of criminals planning a heist totaling millions of Euros (yes, this show is a foreign export). Money Heist is originally from Spain, but don't be discouraged! You can watch this series in its original language with subtitles to study for that upcoming Spanish exam. Also, Netflix allows you to change the language to English if you want to listen to it in the background while studying. I enjoy this show, because it is engaging and constantly makes you think.  
Available streaming: Netflix
30 Rock: A comedy classic. This show is a relic from the glory days of great comedy, airing at the same time as Parks and Recreation and The Office. 30 Rock features Tina Fey and Alec Baldwin parodying the production of a variety comedy show (think: SNL), and features a diverse array of characters and guest stars that make the viewing experience pleasurable. Tina Fey's quirky, misanthropic character is similar to most college students, and Alec Baldwin resembles those old school professors that we cannot hate even though they are the worst.
Available streaming: Hulu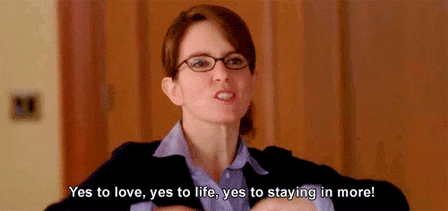 Élite: Yes, this is another show from Spain, but it's so good that it merits to be on this list. It is essentially a hybrid of the Netflix classics Pretty Little Liars and Gossip Girl. This series revolves around the ~troubled~ lives of a group of abnormally attractive high schoolers in Spain's most prestigious high school. Élite offers entertainment while also shedding light on important issues including Islamophobia, homophobia, class disparities, and AIDS awareness. All in all, this show is a relatively short show to finish as it's only eight episodes. If the language barrier is an issue, you can change the language into English or watch with subtitles. I enjoyed this show, because it wasn't predictable like other teen dramas and it had a unique storyline with developed characters.
Available streaming: Netflix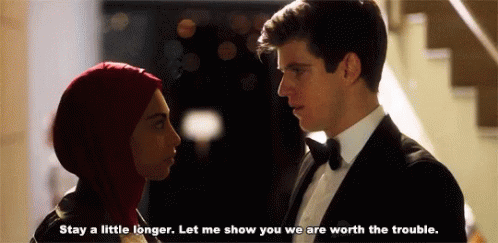 Skam: This show is originally from Norway, and the title means "shame" in Norwegian, but they have remade this show several times in various countries and languages. I discovered it via Twitter and fell in love. It is essentially our generation's version of the show Skins or Degrassi. It deals with the struggles that young adults face in a concise way and is not always serious. Additionally, the show focuses on fully-fleshed characters instead of the static ones that many shows have (aka Riverdale). The cinematography and graphics of the various iterations of Skam are beautiful and make the viewer feel engaged while watching. I think I enjoyed how real this show appeared to me; the actors are teenagers themselves and even have acne!
Available streaming: the American version is available via Facebook Watch, other versions available on Dailymotion or through a simple Google search.
The Mindy Project: This sitcom revolves around the exploits of Mindy Lahiri, a thirty-something OBGYN played by Mindy Kaling. This show is hilarious due to the quirky nature of the characters and their relatable lines. The Mindy Project series mocks familiar romantic comedy tropes in the depiction of the characters' relationships. The show also has a relatively diverse cast. I've loved Mindy Kaling ever since her humble days as Kelly Kapoor (the ~business bitch~) in The Office, and her humor shines in this series.
Available streaming: Hulu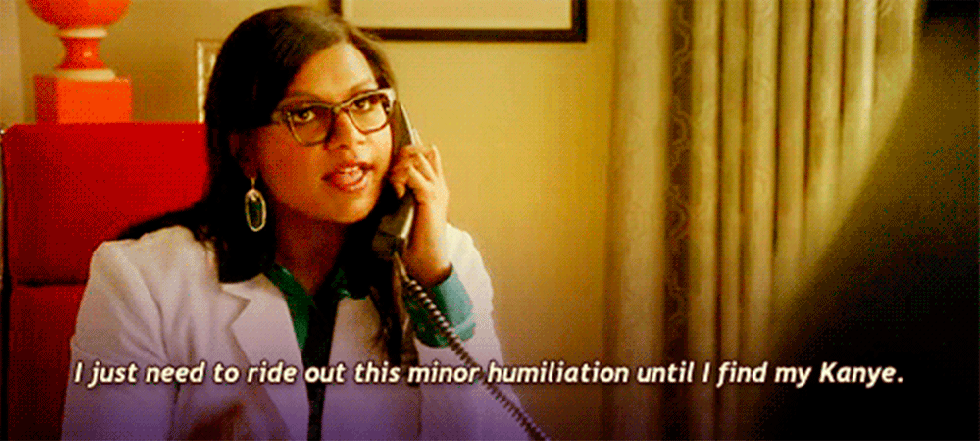 The Marvelous Mrs. Maisel: This show is set in the 1950s, but you don't need to be a history buff to enjoy its premise. The plot revolves around a Jewish housewife who lives in the Upper West Side and whose husband leaves her. In a fit of rage, she performs an impromptu gig at a comedy club and discovers her knack for stand-up. The family on this show is absurd and acts similarly to my family. The jokes on this show relate heavily to modern audiences and are everlasting. Additionally, this series is written by the same creators of Gilmore Girls, so you know it's good.
Available streaming: Netflix
Now I'm not trying to encourage people to watch TV instead of studying, but let's be real, procrastination is inevitable. I hope people see this article as a way to treat themselves after a long period of cramming for exams in the stacks. School may seem like our whole world, but don't let that discourage you (study smart, not hard). Good luck on your exams, and remember that spring break is only two weeks away!