Let the countdown to Slope Day begin! This year's openers are EZI and Cousin Stizz, and our headliner is none other than Steve Aoki. So get ready to put down your notebooks and head over to the slope.
First off, we have Esther Zynn, better known as EZI. She was the first artist signed to Steve Madden's (yes the shoe designer) 5Towns Record label. The electro-pop songstress released her debut EP, AFRAID OF THE DARK, in the spring of 2018. Her smooth voice and upbeat tracks make for easy listening. Before beginning her music career, she pursued acting and starred in the Nickelodeon series The Other Kingdom. She also nabbed smaller roles in All My Children and Inside Amy Schumer. But to get back to the music, here are her top three most streamed songs on Spotify:
DaNcing in a RoOm – 4,253,154 streams
anxious. – 1,319,315 streams
AFRAID OF THE DARK – 874,286 streams
If you'd like to hear a more recent track, listen to her cover of Berlin's 'Take My Breath Away'.
To hype up the crowd, we have Cousin Stizz, a rapper and songwriter from Boston, Massachusetts who has been slowly making his way into the spotlight since 2014. Born Stephen Goss, he was given the nickname "Cousin Stizz" from a childhood friend. This New Englander's style is influenced by the trap music of the south, even though he grew up listening to 90s New York hip-hop acts like A Tribe Called Quest and the Notorious B.I.G. It was Gucci Mane's hypnotic flow that got him into trap music, and you can hear the similarities in his delivery. His top three streamed songs on Spotify will definitely get your head moving:
Headlock – 16,415,454 streams
500 Horses – 10,735,497 streams
Fresh Prince – 7,941,859 streams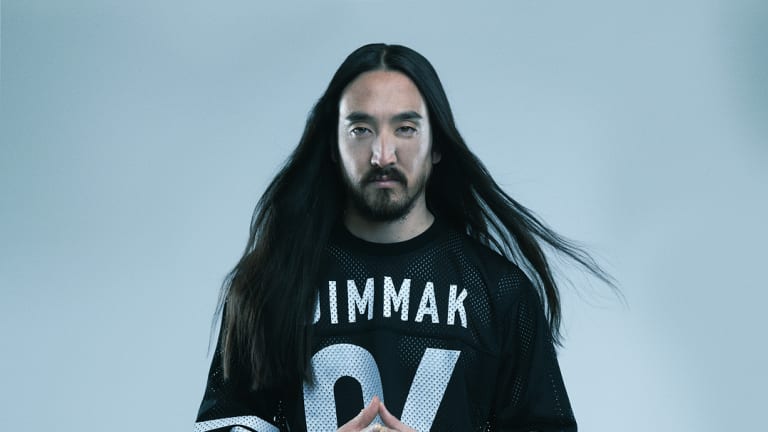 Last but certainly not least, we have Slope Day headliner Steve Aoki, an award winning DJ who needs no introduction. He has been on the scene for over twenty years now having founded his own label, Dim Mak Records, back in 1996. He has collaborated with or remixed almost any artist you can think of including Kid Cudi, Drake, Fall Out Boy, Louis Tomlinson, and Lauren Jauregui. In January, he announced on social media his plans to release a sixth album,  the fourth record in the Neon Future series, entitled Neon Future IV. Any one of Aoki's bops will get you into the summer mindset, but here are his most popular songs:
Just Hold On – 374,753,656 streams
Pursuit Of Happiness – 239,970315 streams
MIC Drop – 144,279,866
Put on your headphones and get to listening, you have eight weeks to learn some of these songs so you can dance and sing the afternoon away.